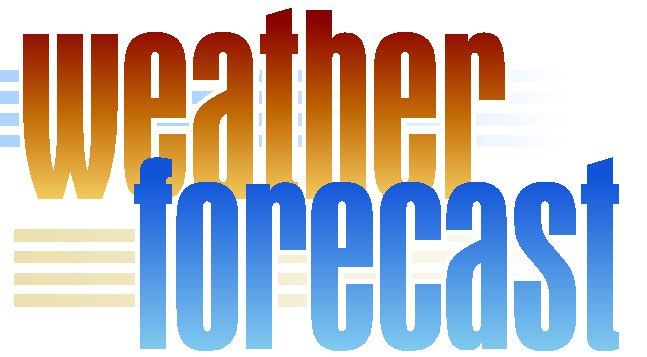 Today through Friday morning: Partly cloudy and breezy, becoming cloudy at times with isolated showers possible.
Forecast High: 29°C / 84°F                             Forecast Low: 25°C / 77°F
Sunset Today: 6:42 P.M.                      Sunrise Tomorrow: 5:37 A.M.
SURFACE WINDS:
Today through Friday morning: Easterly with a gentle to moderate breeze of 10 to 17 miles per hour.
SYNOPSIS:
A moderate easterly wind flow will continue across the region. Pockets of moisture embedded in the wind flow may cause isolated showers during this forecast period.
Seas are expected to peak near 6 feet before subsiding from tomorrow. 
STATE OF THE SEA: Moderate         WAVES/SWELLS: 5 to 6 feet
SPECIAL FEATURE: None.
OUTLOOK through Saturday morning: Partly cloudy to cloudy and breezy with isolated showers.
FORECASTER: Gordon