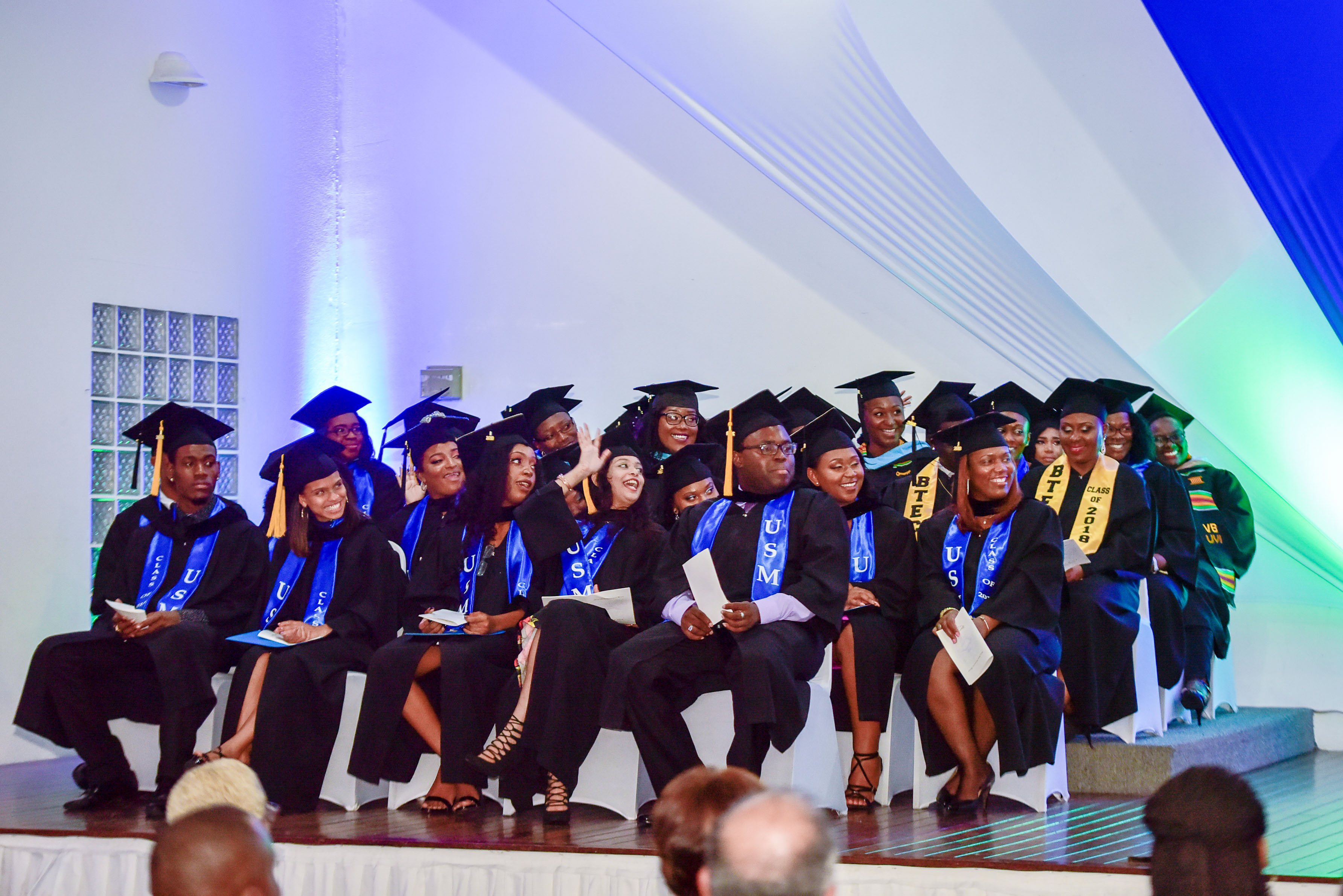 Belair, Cay Hill–Some 35 students of the University of St. Maarten graduated Saturday night, during USM's 24th Commencement Exercise. The ceremony took place at the Belair Community Center under the theme "Maintaining Goals in the Midst of Adversities."
Out of the 35 students, 8 students received their Associate of Arts in Business, 4 got their Associate of Arts in General Liberal Arts, 1 Associate of Arts in Hospitality and Tourism Management, 6 Bachelor of Arts in Education, 1 Certificate in Teaching, 3 BTEC- HNC Hospitality Management Diploma, 5 Bachelor of Arts in Business Administration, 2 Bachelor of Business Administration, and five graduates received their Master of Arts in Education.  Usually, USM holds its graduation ceremony in June; however, due to the passing of the hurricanes last year, and the school closing for a couple months, posed some challenges for the institution in organizing the graduation this year, and as a result, the ceremony had to be moved to a later date.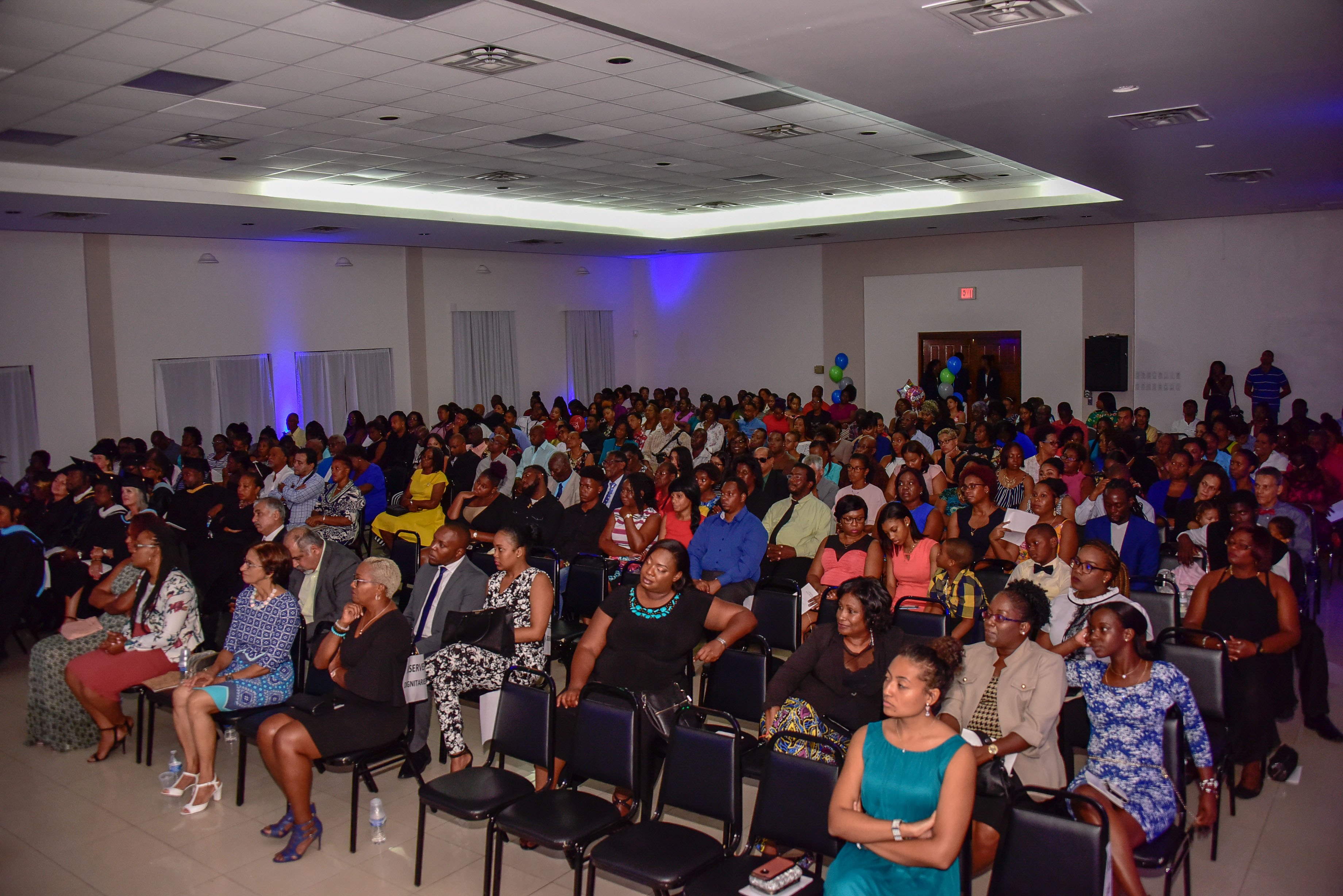 On hand for the joyous occasion Saturday night were amongst others, Members of Parliament including the Chairlady the Honorable Sarah Wescot Williams as well as the Chairpersons of the Education, Culture, Youth and Sport Committee of Parliament, the Honorable Silveria Jacobs, the Minister of Education, Culture, Youth and Sport, the Honorable Wycliffe Smith, the President of the University of the US Virgin Islands, Dr. David Hall, Board Members of USM, as well as family and friends of the graduates.
The keynote address was delivered by a former student at USM, drs. Judith Edouard. "Tonight, I'd like to encourage you to keep three responses in mind, as you navigate through your lives beyond the walls of USM. (1) Your mindset and focus, (2) having an attitude of gratitude and (3), setting meaningful goals," she told graduates.
She remarked: "Your mind set and focus is the package deal. It is a platform that can fuel your goal and it is very important to be careful how you could rate your thoughts." It is for this reason she encouraged graduates to change their focus from the negative to the positive, and look at what they can learn from the current situation.
"What can you learn that will embolden you to push through and keep fighting that good fight?" Balancing a part time job with full time school can easily discourage you in pursuit of your goals, because it is both mentally and physically tasking." Adding for most of you, balancing a full time job, full time school and a full time family can easily result in you giving up.
Against this backdrop, drs. Judith Edward encouraged the graduates to not give up and keep on striving in maintaining goals in the midst of adversities.