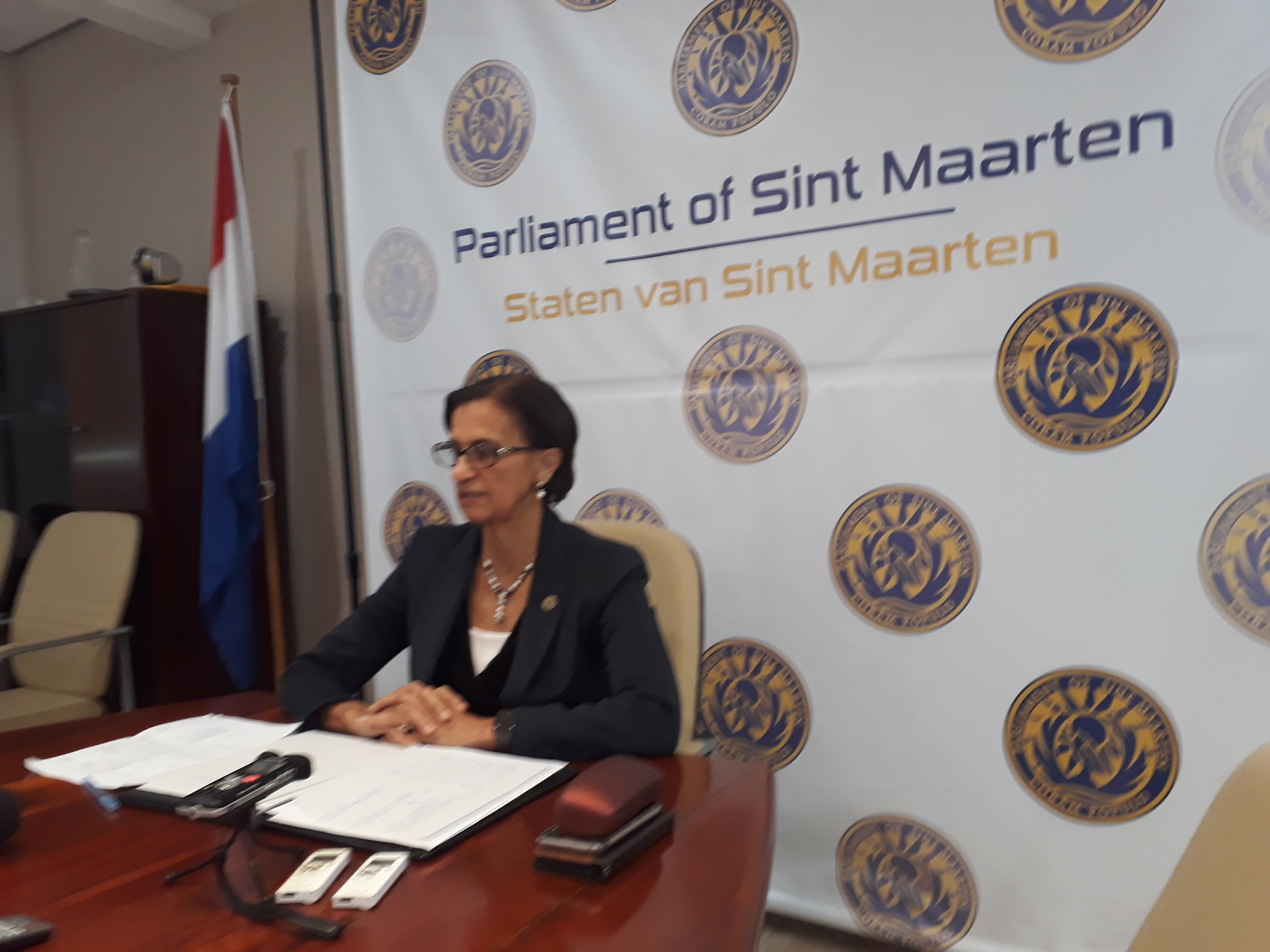 PHILIPSBURG, St. Maarten – From May 29th to June 1st, delegations from the Parliaments of the Netherlands, Curaçao, Aruba and St. Maarten will be meeting in The Hague, the Netherlands, for the Inter-parliamentary Kingdom Consultations (IPKO). The St. Maarten delegation, which comprises of the faction leaders in Parliament, the Chair-lady, an advisor and the Secretary General, left at the Princess Juliana International Airport via Curacao on Wednesday. However, the Chair-lady of Parliament will be joining the group at a later date, due to the funeral of the late Roy Marlin, who was a member of the Democratic Party.
Speaking at a press conference this week and giving insights into the meeting, MP Wescot-Williams noted that the IPKO agenda has been agreed to between the four Parliaments of the Dutch Kingdom. However, prior to the start of the IPKO meeting, the three Parliament of the Dutch Caribbean, namely Aruba, Curacao and St. Maarten will meet on Monday, while the IPKO deliberations and work visits will commence on Tuesday.
During the meeting in the Netherlands, the St. Maarten delegation will provide an update status to their colleagues regarding the rebuilding of the country following the devastation caused by hurricane Irma in September of last year.
Lawmakers of the four Parliaments will also be discussing other matters of significance at the meeting. Those include among others, the Sustainable Development Goals and how the countries are progressing on archiving these universal goals. The issue of the Dispute Regulation will also take center stage as well.
The St. Maarten delegation will also be visiting one of the waste disposal facilities in the Netherlands.
as well.