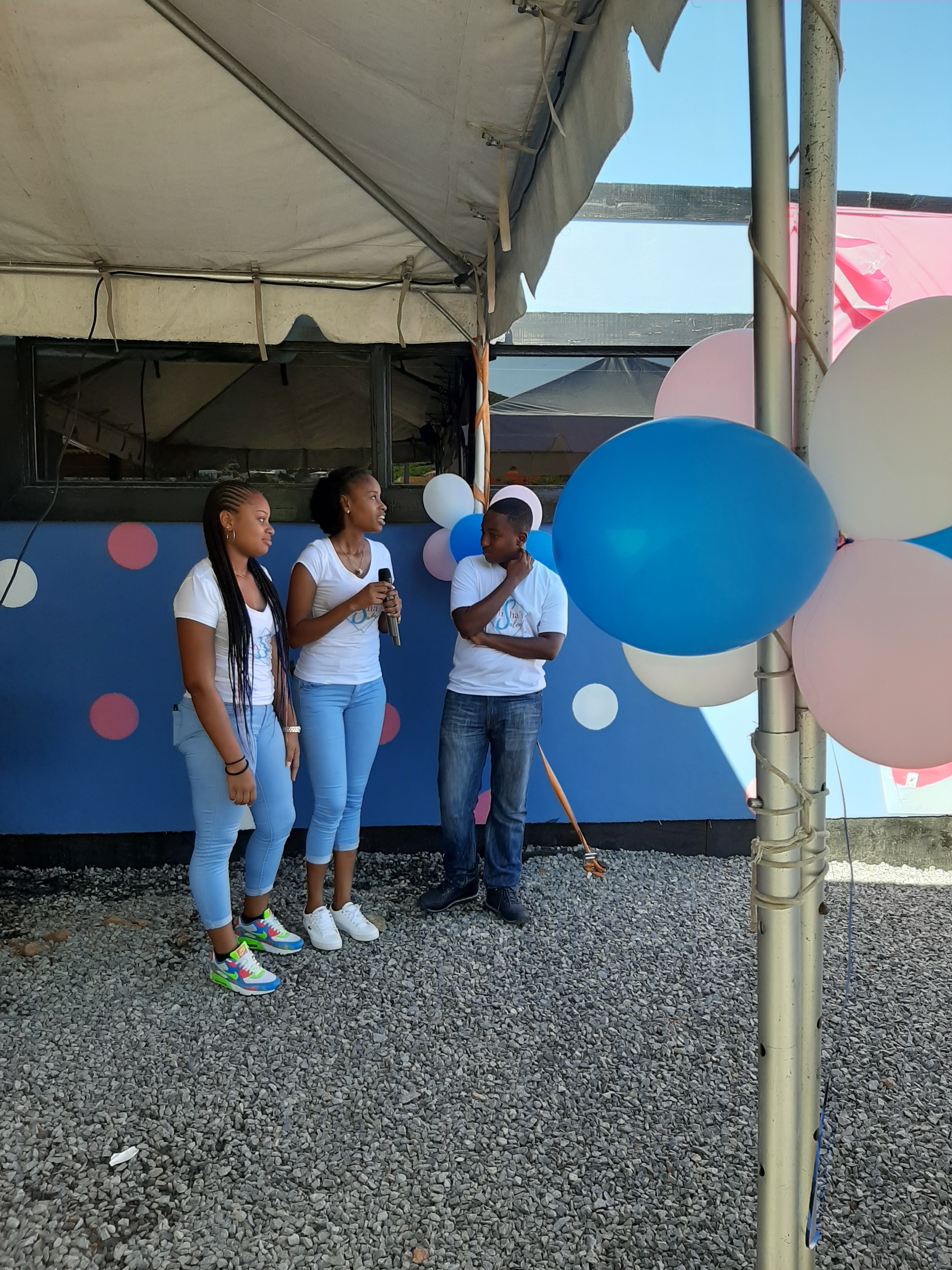 Cay Hill, Sint Maarten – A new salon was inaugurated over the weekend. This time, it is not just another salon, but rather, a salon with a unique twist.  The establishment, which was officially opened on the Welgelegen road in Cay Hill on Sunday, August 11th, during a brief ceremony, is specifically catering to meet the needs of children. It primarily focuses on braiding.  
In fact, it is the first salon of its kind on the island.
Misha's Salon is the innovative idea of Kemmelie Paula, who told us that she had the passion of braiding hair at the tender age of 9. "Since is was 9 years old, I always had the passion of doing hair, and ever since, I knew within myself, I wanted to accomplish something better in my life. One of those was to establish a salon for children," she said, adding that we have many salons for everybody, but never specifically for children. So that was my dream, and now, it has become a reality.
She also named the business after her teenage daughter, Misha.
Miss Paula is a full time employee of the Immigration Department, and it is for this reason, she will only be seeing clients by appointment only.
She is also hoping to someday train someone, who in turn will become an employee of Misha's Salon.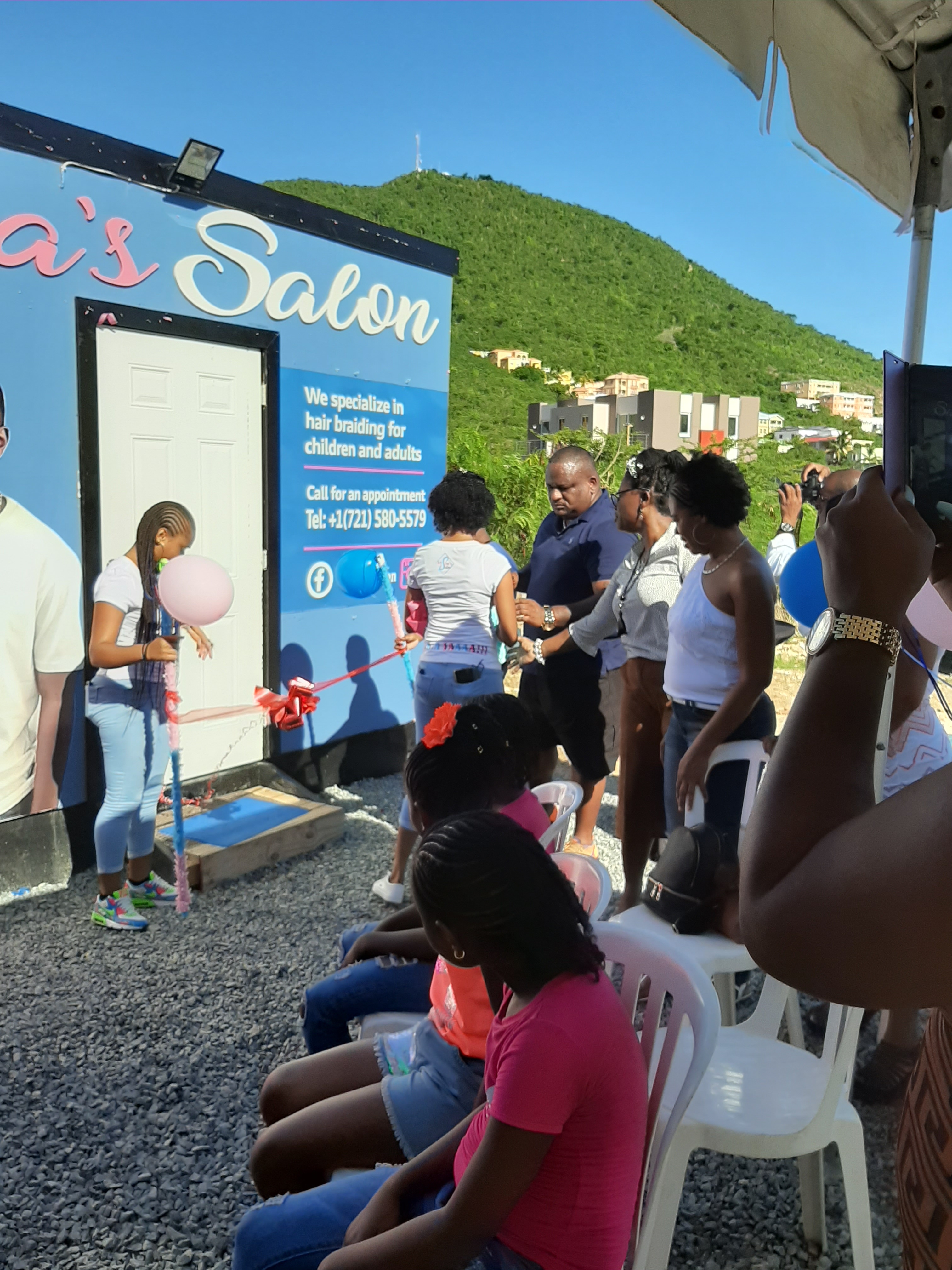 On hand for the official opening of the Salon on Sunday afternoon was the Executive Director at the St. Maarten Chamber and Commerce and Industry, Anastacio Baker. He told us that he was happy to have encouraged Miss Paula to start the business.
"She told me about her plans and I was one of those who encouraged her to step out and take a chance and do something like this. When you come into a place like this and you actually see how it's put together and well thought out, I must say, she did a wonderful job," Mr. Baker said.
According to the COCI Executive Director, in the 80s and 90s St. Maarten people own the majority of businesses on the island; however, this is no longer the case. "I don't know what has happened over the years. We became comfortable just being employees, but that's not we as a people. We have always own businesses," he remarked, adding that he is happy to see that some young persons are taking the bold step and going back into the direction where you become the owner and at the same time, employ many others.
It is against this back drop Mr. Baker is advocating that many young people take the initiative and start their own business.
Mr. Baker also had high praise for the Kemmelie Paula of Misha's Salon for taking the initiative to start her own business.