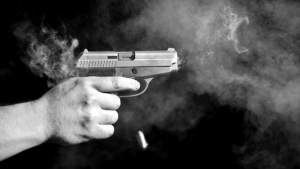 PHILIPSBURG, St. Maarten – The Police are still currently investigation a shooting that took place in the parking lot of the
Sint Maarten Medical Center (SMMC) in the early morning of Sunday 27 th May 2018.
The victim, who was shot in the right side of his upper body, was flown out for further medical assistance in the afternoon on Sunday. He was in stable condition.
As mentioned in the previous press release, the victim had an altercation with one or more
persons at a local night club on Saturday night. The situation had gotten out of hand which
ended in a shooting on the premises of the SMMC.
As more details become available regarding the medical condition of the victim the media will