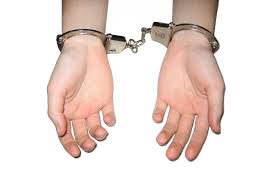 PHILIPSBURG, St. Maarten – On Tuesday May 15 th police arrested two men suspected of being responsible for several breakins in the Philipsburg and Sint Peters areas.
The first suspect identified with initials M.J.F has been arrested as a suspect responsible for breaking into several businesses in the Philipsburg area and mainly on the Board walk over the last two weeks.
The second suspect identified with initials K.D.S. was also arrested by police suspected to of being responsible for several break-ins in Sint Peters and mainly on Lime road. K.D.S. was caught in the act while he committing a break-in at one of the homes on Lime road. Both suspects remain in custody pending further investigation.