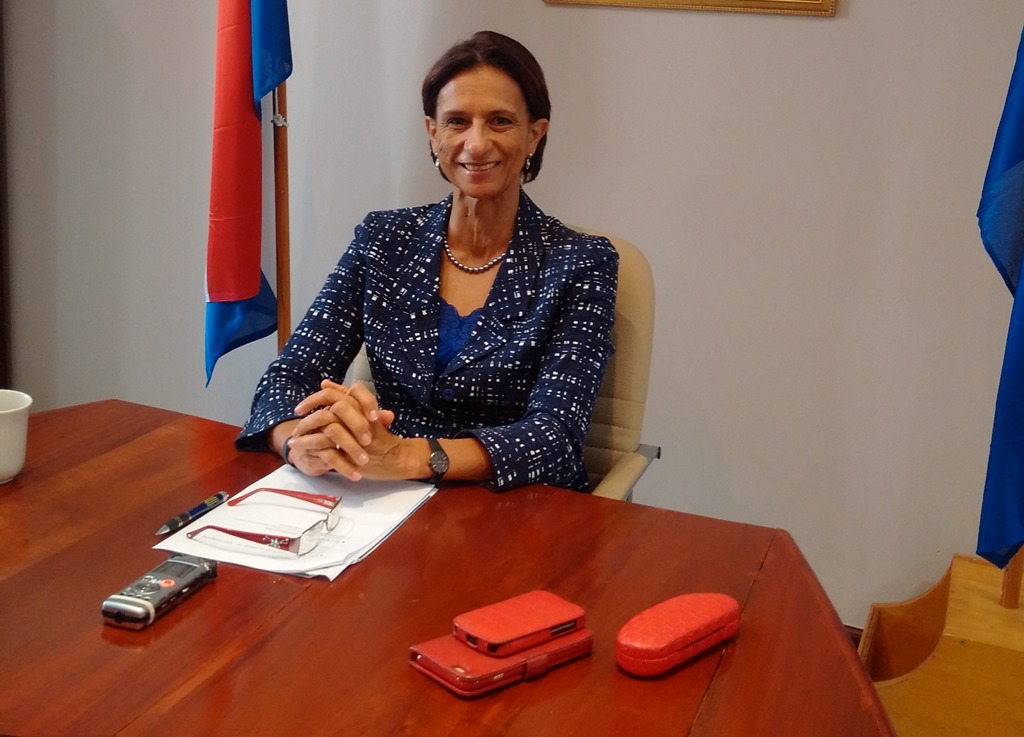 Philipsburg, St. Maarten – On Tuesday May 22nd, the Chairlady of Parliament, the Honorable Sarah Wescot-Williams held a press conference. The purpose of the media briefing, which was held at the Parliament Building, was to bring the media up to speed regarding among others, the recently installed 13 committees of the House of Assembly.
The Chairpersons and Vice Chairpersons have also been appointed to the various committees as well. However, there is still one more committee, the Electoral Reform commission to be established, according to the Chairlady of Parliament.
"The formation of that particular committee is currently being handled. We have had the first session on that committee and answers are going to be provided to Members of Parliament who have asked questions regarding that committee, MP Wescot-Williams said.
It is her hope to realize to establishing of the committee within short.
The already established committees Parliament are the VROMI committee to be chaired by MP William Marlin, the Education, Culture, Youth and Sports committee to be headed by MP Silveria Jacobs, MP Franklin Meyers will be heading the Justice committee, Public Health, Labor and Social Development will be chaired by MP Luc Mercelina, Finance will be headed by MP Ardwell Irion, the committee for Kingdom Affairs and Inter Parliamentary Relations is been chaired by MP Silveria Jacobs, Rolando Brison has been elected to head the TEATT committee, a Chair person has not been elected for the Expenditure committee, which has as its Vice Chair MP Ardwell Irion, the General Affairs committee will be headed by MP William Marlin, while MP Sarah Wescot-Williams will head the Palatino commission. MP Will Marlin will be over the Adhoc commission for the New Parliament Building, and MP Wescot-Williams will chair the Integrity committee as well as the Petition commission.