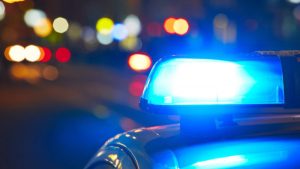 PHILIPSBURG, St. Maarten – On Tuesday April 24 th at approximately 03.45 p.m. police patrols, paramedics, detectives and forensic investigators were directed to Gibbs drive in Dutch Quarter where a shooting was reported. On the scene the investigating officers encountered a male victim who was bleeding
from multiple gunshots wounds to his upper body.
The victim was lying on the ground next to a car which he was driving when the shooting occurred. Paramedics who arrived on the scene treated the victim and immediately transported him in very serious condition to the Sint Maarten Medical Center. The crime scene was immediately cordoned-off by police for the forensic department to collect evidence and the detectives to interview potential witnesses.
Shortly after the Police department received notice from the medical center that the victim had passed from the wounds he sustained. The identity of the victim has not yet been established and the person or persons responsible for the shooting have not yet been identified or arrested. No further details to this investigation are available at this time. As more information becomes available the media will be informed.
In the meantime the Police department is asking anyone who saw what happened before, during or after this shooting to immediately get in contact with the Police Department by calling the emergency number 911, 54-22222 ext 215 and 216. Your assistance in helping to solve this case is highly appreciated.