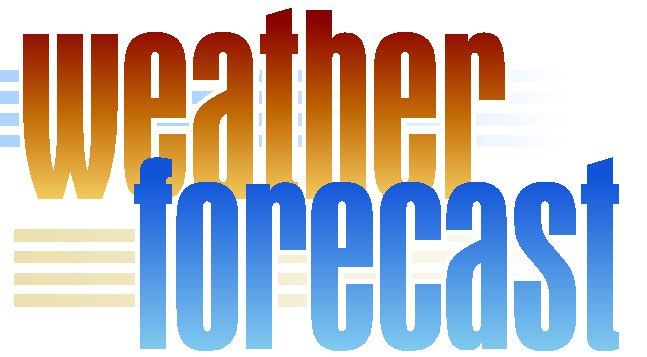 Today through Friday morning: Fair to partly cloudy with brief isolated showers possible.
Forecast High: 30°C / 86°F                  Forecast Low: 26°C / 79°F
Sunset Today: 6:44 P.M.                      Sunrise Tomorrow: 5:36 A.M.
SURFACE WINDS: Today through Friday morning: Easterly to east southeasterly with a light to moderate breeze of 07 to 14 miles per hour.
SYNOPSIS: A weakened Atlantic high pressure system will maintain light to moderate easterly winds across the region. Shallow patches of low-level clouds moving within the wind flow may produce some brief isolated showers.
Seas are expected to remain slight to moderate during the next few days. 
STATE OF THE SEA: Slight to Moderate         WAVES/SWELLS: 3 to 5 feet
SPECIAL FEATURE: None.
OUTLOOK through Saturday morning: Partly cloudy with isolated showers possible.
FORECASTER: Albert