www.sxmislandtime.com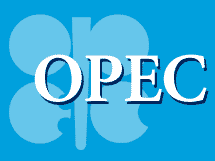 Vienna  - Global oil markets were well supplied, the Organization of the Petroleum Exporting Countries (OPEC) said Thursday in view of the continuing record-breaking price rallies.
"There is clearly no shortage of oil in the market," the oil cartel's secretary general Abdalla Salem el-Badri said in a press statement released from OPEC's headquarters in the Austria capital Vienna.
On Wednesday, the average basket price for one barrel (159 litres) of OPEC-produced crude rose to a new record high of 116.03 dollars.