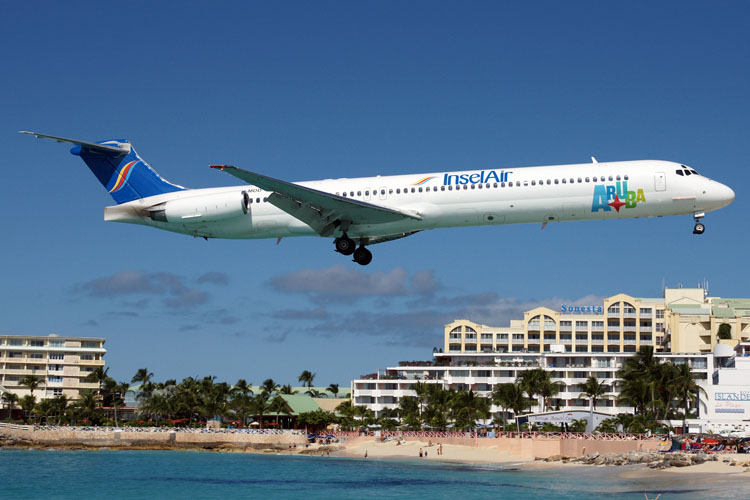 PJIA, Simpson Bay, St. Maarten – The InselAir flight from St-Maarten to Curaçao returned to the Princess Juliana International Airport Wednesday afternoon, after the pilots saw an indication that the engine was running hot.
They followed the procedure that is prescribed by the manufacturer and shut down the engine as a precaution and landed the aircraft safely at approximately 1:19 pm. At the time of the incident, there were some 32 passengers onboard the flights. Fortunately, no one was hurt.
Communication officer at PJIA is Audrey Stluce- Jack. Speaking to our new department, she told us that the airport's emergency staff responded in a timely manner for the urgent landing of the aircraft in an effort to safeguard the plane and its passengers.
It was of March this year, the airline en-route to Curacao from St. Maarten at the time, had to make an emergency landing at PJIA due to engine failure. At the time, there were some 53 passengers  onboard the aircraft, some of whom were travelling to Columbia for medical reasons.