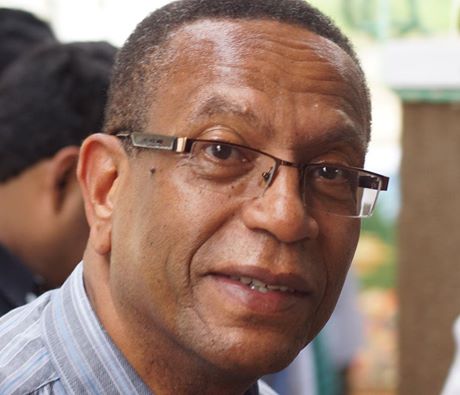 Philipsburg – Going through two elections within a mere seventeen months and emerging from that experience as the third highest vote getter with 580 votes, qualified me to become a Member of the Parliament of Sint Maarten. But what does that mean? I was soon to find out after the swearing-in ceremony which took place on Easter Monday, April 2nd, 2018. Cramped together in a hall at the Governor's Office, the fifteen elected parliamentarians listened to the wise counsel offered by His Excellency, the Governor, prior to him administering the oath of office. Unfortunately, due to limited space, each parliamentarian was only allowed to invite two persons to attend the ceremony.
Initially, the first public meeting of Parliament was scheduled to be held two hours after the swearing-in ceremony. In this meeting, the Chair and Vice-chair of parliament were to be appointed and the newly sworn-in MPs would have had the opportunity to give their maiden speeches. Unfortunately, because the parliamentary coalition had not yet been formalized, this meeting was cancelled.
On Tuesday, April 3rd through Monday, April 11th a series of orientation meetings was organized for all MPs. The newcomers in Parliament plus just a couple of senior parliamentarians faithfully attended the orientation sessions which was conducted by Dr. Luciano Milliard, professor of constitutional law at the University of Aruba. In the sessions, he dealt with the three basic laws generally used by parliamentarians, namely the Constitution of Sint Maarten, the Kingdom Charter and the Rules of Order of Parliament. In addition, Professor Milliard discussed with us how a law comes into being: from an idea, to an initiative or draft law, to a law that is passed by Parliament. It was also interesting to be part of a mock parliamentary meeting. New to the orientation this year was a full day's session on ceremonial protocol which ended with an official dinner where the protocols of official dining were demonstrated and explained.
After the orientation session, I came face to face with the actual workings of parliament. I experienced my first faction leaders meetings. These meetings are called by the President of Parliament to discuss matters that affect the political parties, such as the Regulation for Faction Workers. Then, there are the Central Committee meetings and the plenary or public meetings of Parliament. The majority of the meetings held, are meetings of the Central Committee in which matters are duly debated and where members exchange ideas and make proposals.
In the last Central Committee meeting held May 15th 2018, concerning two draft laws. One pertaining to an amendment to the 2017 budget and the other to the automatic exchange of tax and financial information between countries, I raised a series of questions and made several comments regarding