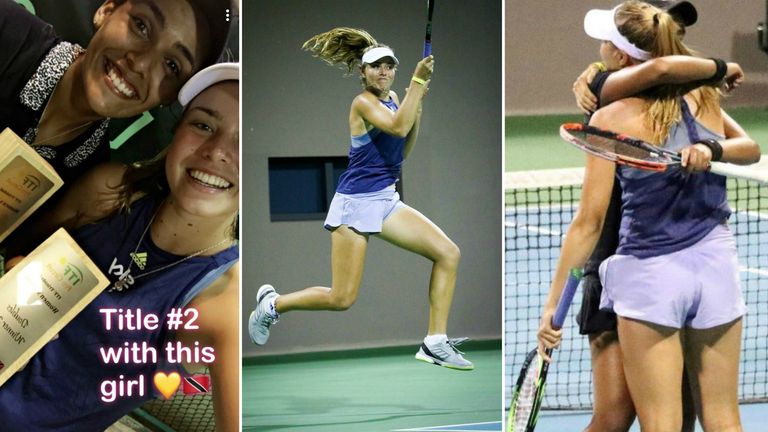 Emily Appleton may not have enjoyed the Trinidad and Tobago cuisine but the rising tennis star came away with another doubles title at the weekend.
The 18-year-old Sky Sports Scholar just missed out on a doubles trophy in Greece a few weeks ago, but a trip across the Atlantic for the ITF 15K tournament on the Caribbean island proved very fruitful.
"I headed to what sounds like the paradise island of Trinidad and Tobago," Appleton said.
"It's safe to say it wasn't paradise, but I didn't come away empty handed. As No 1 seed in the singles and the doubles I definitely felt pressure to do well and was excited for the challenges.
"I made the singles quarter-finals before eventually losing out in a very close loss 6-4 6-4. All losses are tough to handle but this one in particular hurt a lot!