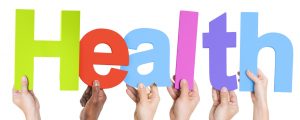 GREAT BAY, St. Maarten – On Saturday, May 12 there will be a free health screening under the umbrella of Project HELP (Health, Education, Literacy, Prevention), organized by residents, physicians, Government, physicians in-training, and the American University of the Caribbean (AUC).
The free screening is for persons 18+ and will take place from 9.30am to 3.30pm at the Christian Faith Ministries in Dutch Quarter.  Residents are invited to participate in this screening opportunity.
The free screening covers height, weight, blood pressure, cholesterol, glucose and vision, and will be carried out by AUC's students and staff.
The Collective Prevention Services (CPS), a department of the Ministry of Public Health, Social Development and Labour, is encouraging residents of Dutch Quarter and surrounding environs to make use of the AUC provided screening opportunity.
For more information call CPS at 542-1122, 542-1222, 542-1322 and 542-1570; or email surveillance@sintmaartengov.org