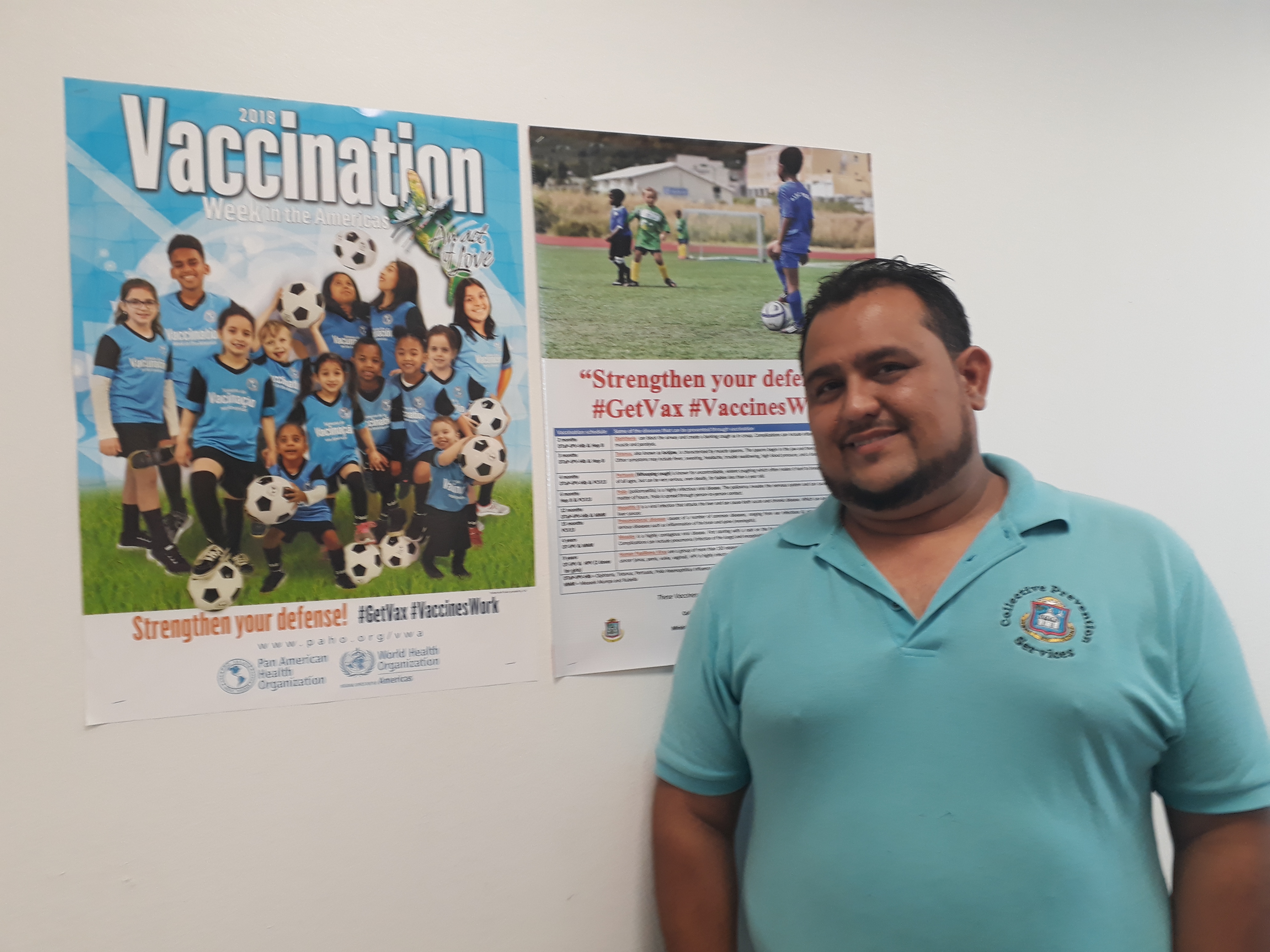 Vineyard Building, Philipsburg, St. Maarten – The Collective Prevention Services (CPS) Youth Health Care (YHC) held the fourth and final in a series of Vaccination Community Outreach over the weekend. The outreach took place at the Vineyard Building on Saturday from 9 am to 12:30 pm and was focus on the age group of 0 to 17 years old.
The purpose of the Vaccination Program was to help bring immunization-delayed infants and young children up-to-date with their vaccination schedule. Three nurses and a house doctor at CPS assisted with the process on Saturday.
Nurse Edward Alexander de Cuba is with the Youth health Care Sector within CPS.  Speaking to our news room he told us that the event went pretty well. During the outreach, a total of 57 school children received their vaccination, while they attended to 18 children 0 to 9 years old from the Baby Clinic.
During the overall process, over three hundred (300) children were brought up to date with their vaccination, which helps the immune system fight more than 20 dangerous diseases.
"This outreach is part of the vaccination week of the Americas that we hold every year, and for now, this is our final one for this year, however, we are contemplating holding maybe an extra outreach at the end of the year," Nurse de Cuba told us.
The Vaccination Community Outreach on Saturday, according to him, lived up to their expectation.
"We invited students from the various schools and several of them showed up, so that is very promising," he said adding that they cater to all children up to the age of 17 years old, which includes secondary school children who might have missed a vaccine.
Within the Region, many countries are on alert for Measles, and according to CPS, Measles is a serious and contagious disease caused by a virus and is spread from person to person through the air.  It can cause pneumonia, seizures, brain damage, and even death. "Vaccination is the best way to prevent measles," nurse de Cuba said.