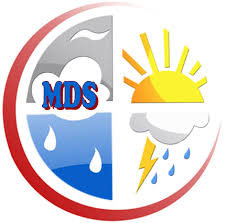 DATE ISSUED: Tuesday July 24, 2018 @ 12:00 LST (16:00 UTC)
VALID UNTIL: Wednesday midday (12:00 LST) July 25, 2018
WEATHER:  This afternoon: Partly cloudy with passing showers possible.
Tonight through Wednesday midday: Partly cloudy to cloudy and breezy with isolated showers.
Forecast High: 31°C / 88 °F                             Forecast Low: 27°C / 81 °F
Sunset Today: 6:49 P.M.                      Sunrise Tomorrow: 5:49 A.M.
SURFACE WINDS:  This afternoon through Wednesday midday: East to southeast with a gentle to moderate breeze of 09 to 18 miles per hour.
SYNOPSIS:  Patches of moisture embedded within the wind flow may produce some passing showers across the local area today. From tonight, an increase in shower activity is expected as moisture associated with a tropical wave passes through the region.   Meanwhile, a strengthened Atlantic high pressure system will account for moderate winds and seas, with waves peaking near 6 feet. Small craft operators and sea bathers should continue exercising caution.
STATE OF THE SEA:  Moderate              WAVES/SWELLS: up to 6 feet
SPECIAL FEATURE: None.
OUTLOOK through Thursday midday: Partly cloudy to cloudy and hazy with isolated showers possible.
FORECASTER: Connor